Want to start your own business in South Africa? It's one of the best things one can do for their career. All you need to start a successful business is the right idea and other things will follow in.
With this growing rate of the world economy and the kind of opportunity we have with the internet, anyone can start a business from anywhere. And talking about South Africa, being a developed country has it's own perks, here you will have many things to do.
You may worry about the investments too, but thankfully we live in an era where you don't have to worry about millions of dollars to invest in a business to make it successful. In this article, we have listed some of the best business ideas in South Africa.
Let's not waste anymore of your time and head to our list of business ideas for South Africa.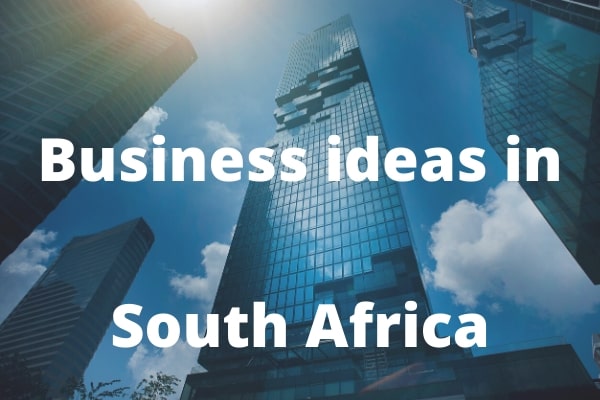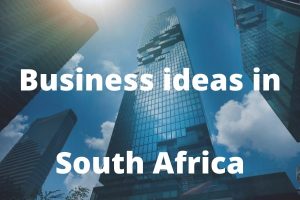 Also check-
small business ideas
/
students business ideas
1. Interior Designing
If you have got skills for this, then this one might be one of the best business ideas to consider. There are many people who would love to pay good money in exchange for getting their home decorated just the way they want. Although it's not all about decorating the house you gotta know what your clients want and what goes with his personality. But the most difficult part would be handling the financial statements. Because everyone wants the best withing an inexpensive budget, so if you have to make this happen then it's the right business for you.
2. Grocery Delivery services
We all know how much we love shopping online and getting things to our door. But why keep it limited to clothes, accessories, and electronics. Starting the online grocery delivery service would be a good idea as people don't wanna spend their Sunday buying groceries or people with kids who can't take their kids outdoors for any reason. With the right vision, you can also start up your business of delivering groceries from supermarkets to people's doorstep. It's a low investment business to start with and you even deliver grocery yourself if you don't have money to hire someone. You might wanna have a vehicle too. Overall it's an interesting idea and if your locality lacks a grocery delivery service then you can start one and make a profit.
3. Event planner
If you have got amazing organization and planning skills then Event planning might your thing. There are many public and private events happen every day and people would have someone who can plan an event beautifully with a minimum budget.
You can start this business from home and market yourself (in starting) by offering event planning services through online or giving an ad about it. It's one of the best businesses to start with as well as a low investment business. Just be punctual, organized and manage the money and you are good to go.
4. Starting a daycare service
Good with kids? We have a perfect business idea for you! As you would know being a parent is tough as people have to handle the work as well as the kinds and that's where daycare service comes to help for working parents.
If you have a good place then you can totally turn it around for a daycare service center and take care of children as they go and work. It's also a very profitable business since people are ready to pay good money if they are sure their kid will be safe. You can invest in buying some toys and indoor games for kids as well as some security stuff like a camera. Overall it's one of the best business ideas in South Africa if you know how to handle kids.
5. Wedding planning
Weddings are expensive and one of the most difficult tasks a person could do in their life. And it no piece of cake either, so people would love to have someone who can plan the wedding, which includes sitting arrangements, flowers, food and even bridal makeup and dress so that they can enjoy the wedding.
It's again a low investment business to start with and all you need to have is good taste and money management skill and you will be good to go. Marriages will never go out of fashion and who doesn't want a perfect wedding right, so if you think you can do this then go ahead.
Also check – Business Ideas In Pakistan / Business Ideas In United Kingdom
6. Food Trucks
If you are interested in food business then food trucks are the best thing you can do. No matter where you are, people love eating food and they would rather have a quick bite at a food truck then going to a restaurant or fancy cafe where they charge way too much.
So if you have got good cooking skills or you can hire someone who makes good and amazing recipes then a food truck is the best business idea. It's way better than opening a restaurant where you will have go make a huge investment, here all you need is your truck and cooking equipment.
7. Blogging and website designing
If you are good with making websites then turn it into a business as there are many small companies who would love to have someone who can design websites for them. Another way to start your business is by starting your own blog and writing about something you have full knowledge of. Both of this business can be started from home and all you need is basic knowledge about website designing and writing blogs as well as a good internet connection and a computer.
Conclusion:
So these are some of the best business ideas that you consider if you are planning to start your business in South Africa! There is nothing more appealing than being your boss and work on your terms. So pick the idea which you find most appealing and for which you are passionate.
We hope our article was helpful and you have found something useful here. Thank you for visiting our page.