There is nothing more appealing for career then being a businessmen, right? Being your own boss and working on your terms is all we want. But some people think it's just too risky to start their own business. Some think investment is the problem while others don't know how to start a business.
But if you are ready to start your own business then you are already halfway there from becoming successful. Since you are here you must be looking for cool business ideas. And that's what we are gonna talk about. In this article, we have listed out some of the best business ideas for the UK that you can pick up and start with.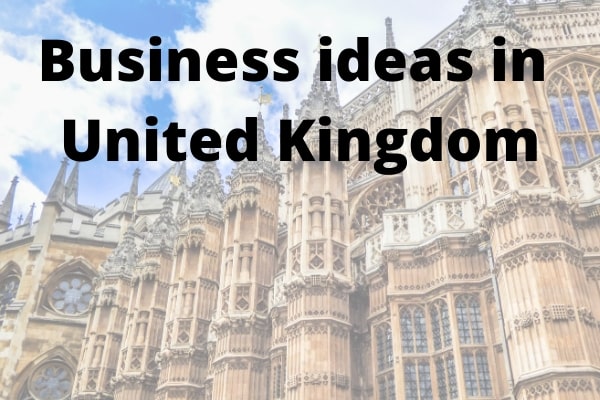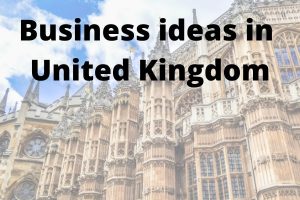 Also check-
Food business ideas
/
business ideas for women
1. Budget and Money Management Services
Budget and Money Management is something people in UK needs help with. And that's where you're business idea comes from. If you are good with numbers and managing budget then this is something you can offer to people. You can start with some people that you already know and help them to come up with a budget according to their needs and monthly spending.
You can also make a website for yourself and market yourself as a financial manager on social networking sites and bring more and more clients. This one is surely a cost-effective business to start and if you have got skills then don't wait and start your business.
2. Warehouse and storage company
We all know how the big e-commerce companies like Amazon work, they have got a warehouse or storage spaces where they keep their products and send them for delivery from there. But what about the small business owners? They are still struggling for finding a good warehouse and storage spaces for their products.
And in a country like the UK, the chances of getting successful with a warehouse and storage company is pretty high. As you can easily find people who are looking for a good warehouse and storage space. You can rent the warehouse for a month or year and let them use the facilities there.
3. Renewable Energy Distribution Services
With growing awareness of global warming and consuming less energy to save the environment the demand for renewable energy has risen in the UK. So it would definitely be a good investment if you start a renewable energy distribution services.
Here you can either sell the parts of solar panels or you can offer help for rural energy companies to make their work more efficient and convenient. It's a new idea to start a business in the UK as not many people are aware of this idea. You can also find many sectors among the renewable energy field where you can make a good business for yourself.
4. Food Business
Who doesn't love food? We all love to eat good food at a good place, right? So is your next business idea for the UK where you can easily find the resources to start your own food business. If you know how to cook then you can be the chef other than this you can also hire a chef for cooking whereas you can invest and handle the billings.
You can find a good place for a cafe or restaurant to start your own business. Although the investment is pretty high and you will have to consider many things to start this. But if you are passionate enough to start something like this, you should totally go for it.
Also check – Home Based Business Ideas / Small Business Ideas
5. Blogging
If you wanna work from home and start something that doesn't cost anything in the first place then Blogging is the right answer for you. You can easily start a blog for yourself and start writing. The best thing is it can be about anything, food, travel, beauty tips, health tips, or literally anything in which you have good knowledge.
You will need to be a little patient and come up with something new every day. But once you have got enough viewers and visitors then you can earn from google ads and affiliated marketing. There are many people who have been succeeded blogging and make good money at the end of the month!
6. Sell homemade products online
Selling homemade products are becoming very popular and profitable. The good thing is you can sell anything, like anything, from decorating items to something useful. Being homemade stuff already ads value to it.
You can either tie-up with a store or with e-commerce platforms such as Amazon, eBay etc. So don't let your inner artist die and let it grow and make some money form it.
7. Cleaning business
If you looking for a simple business start with then Cleaning business might be your best option. The best part is you can easily start by offering cleaning services online. You may start cleaning yourself and if it get successful then you can hire some employees.
8. Social media marketing
Social media marketing is also a great business to start. There are many companies who want a person to handle their social media marketing and reaching out to more and more people and enhance the sales and expand their business. All you need is have good content making skills and have good networking.
9. Food truck
Food trucks sound more of an American thing but it's becoming popular in the UK too. People love street food, where they get tasty good at an affordable price. Just come up with a truck and make some recipes and st. their price. And that's all you need to start a food truck business.
Conclusion
So that's our list of best UK business ideas to follow. If you are planning to start a business then on think is clear you gonna have all kinds of resources and people who are willing to spend on your services or products (if they are good!).
So be confident and pick an idea that appeal you the most and one which you think you can do. We hope you have found our article helpful. Thank you for visiting our page.