Adopting a dog is one of the most selfless acts that you can do in your life. Besides who doesn't love a dog? We bet everyone here does. And since you are here, we can hope that you are thinking about adopting a dog as well. First of all, we want to tell you that you are doing an amazing thing and you should be proud of yourself. Secondly, you are going to love this new member of your family and gonna have an amazing time as well.
But there are a few things that you have to keep in your mind before adopting a dog. If you are adopting your friend's dog then you should ask a few questions that should be asking. These questions would let you know if you are making the right decision, not just for you but your dog as well. With the right kind of questions you would know a bit about the dog such as what he is like, what he prefers to eat if there are some certain habits he has, and so on. These questions would certainly help you get ready for the dog or help you to know if you are actually ready for its responsibility.
Here we have managed to come up with several questions that you should ask before adopting a dog. Take a look at the following questions and ask them to the dog owner.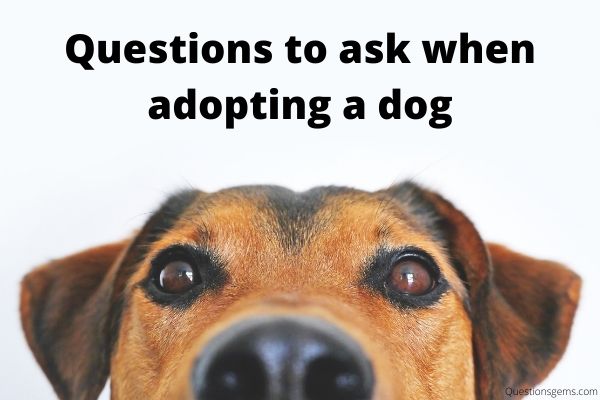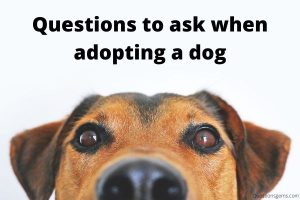 Questions to ask when adopting a dog
1. Why is he available for adoption?
2. Do you know anything about his history?
3. Is he housebroken?
4. Was he ever returned after an adoption? If so, why?
5. What's his temperament like?
6. Does he have any behavioural problems?
7. How is he with children, cats, and other dogs?
8. Is he neutered; is she spayed?
9. Are his vaccinations up-to-date?
10. Does he have, or has he had, any illnesses?
11. Is he on any medication?
12. What is his approximate age?
13. What are his grooming requirements?
14. What are his exercise requirements?
15. What commands does he know?
16. Does he walk well on his leash?
17. Is the dog had a general wellness exam by a veterinary? When? Does he have any known medical issues?
18. Is the dog neutered/spayed?
19. Is he current on all vaccines? Rabies – Distemper/Parvo – Bordatella. If you adopt him, make sure to get copies of all vet records available.
20. Is he current on heartworm and flea/tick preventative?
21. Has he had a Snap 4 DX test? (A 4Dx snap test is a blood test that is run by a vet. While not required, it provides valuable information. The test is a screening process for six vector-borne diseases: Heartworm, Lyme, Ehrlichia canis, Ehrlichia ewingi, Anaplasma phagocytophilum and Anaplasma platys.)
22. Does he have a Microchip?
23. How much exercise does this dog need?
24. What is his typical energy level like?
25. How many times a day does he need to be walked, and for how long?
26. Does he relax and lay down when you are ready to stop playing?
27. What are his favorite activities? (Playing fetch, swimming, frisbee, walking, running)
28. Would he be a good dog for going on hikes or running?
Conclusion –

So these are some of the questions that you must ask before adopting a dog. Like we said it's important for both you and the dog. You would know everything you need to know and only then you can make an informed decision about adopting a dog. Again we repeating the fact that it's important to know everything about the dog before you take it home with yourself. We hope you ask these questions and get all the answers that you should have. Thank you for visiting our page and we hope you find the perfect dog for yourself.