We all know that we celebrate our republic day on 26th January. But why? And what are it's significance? Let's talk about that for a while.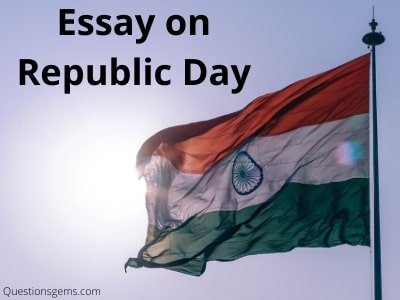 Each year on 26th January India celebrates its republic day with lots of pride and enthusiasm. It's a national celebration where we celebrate the day we achieved true democracy and our constitution came into effect. We all know we have fought for do long for our independence and lots of people gave their blood and sweat to make India independent, the India we live in today!
Making the constitution wasn't easy for our country. There are a lot of barriers, different opinions, and so many conflicts. Although India has managed to make its contusion after 2 years and 11 months of independence. There is so much history associated with the making of our Constitution which fascinates every Indian.
History of Indian Constitution and Republic Day

Before India achieved full independence from British Raj, the power of making rules and establishing regulations act were in the hands of Britishers. We have seen many reforms of acts which worked as the source of power.
We got independence from Britishers on 15th August 1947. That was the day we were free from Britishers. But even after independence, we struggled to have a good political structure and a well-established constitution to regulate the country with equal law and bring democracy.
On August 28th, 1947 a drafting committee led by Dr BR Ambedkar was held.
The 1935 Government Act became the basis of our constitution and our experts decided to modify it and make a solid constitution for our country. But as we know the Act was made by Britishers and they didn't look after the need of the Indian constitution. So the makers of the constitution has to make sure they make a constitution for Indians where each and every Indian citizen feels safe and secure and free of any feat in the country.
Although the source of the Indian Constitution was not just the 1935 Act. But the makers have decided to go through constitutions of other countries as well and they picked up the best features from them as well.
There are were many hardships faced by the drafting committee. Even the first constitution presented by them was rejected as it didn't serve the people of India fully.
The drafting committee has included a preamble, fundamental rights, fundamental duties, legislature and many more in our constitution.
After so many hardships and a very long period of almost 3 years, the Indian constitution finally came into effect on 26th January 1950. Not to forget it is the lengthiest constitution in the world.
The celebration of the Republic of India is as huge as our constitution and glory of India. Every year on Republic Day, the national flag hoisting ceremony took place followed by the parade. Cultural programs also hosted at schools. People celebrate this day with enthusiasm forgetting the internal differences of the country.