I think it's already clear that you don't need to have a full educational degree to start your own business. It doesn't matter if you a 60-year-old or a student, you can always start your own business.
In this article, we are gonna talk about some of the best business ideas for students. So if you are a student and thinking about starting your own business then you are in the right place. In this article, we are gonna list out some of the great ideas for a business which students can take advantage of. So take a look at this article and find out the right idea for your next business venture.
Business Ideas For Students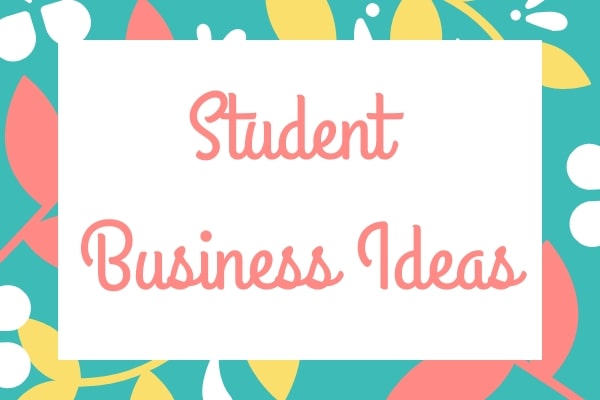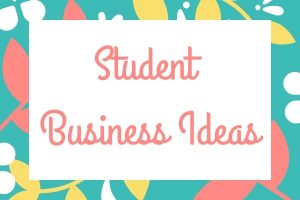 1. On-Campus Delivery Service
It's surely a unique idea to as your business but think about that, some professor may need something from another campus or any student who may need to deliver his notes to any other student across the campus! Now, what will they do? If your university is big enough then they will surely want a delivery service which works inter campuses!

In college, people are either too lazy to walk up across another campus or any other building or they are studying hard and doesn't have time, either way, a delivery service will surely sound profitable right? So why don't you take up your chances with this and earn yourself some decent income!
2. Residential Cleaning service
We all want over houses clean, don't we? But many of us are either working or some have kids which makes their house a mess. Think of someone who can clean up the houses in exchange of few bucks, isn't it sound great? Well here's your next idea! You can start your own residential cleaning services and offer people your service in exchange for money.

You may have to clean your house yourself at first, but as soon as these things become popular you can more people to do the job and you can earn your profit out of it! It's too a new idea and we surely think people would love someone to clean their house.
3. Online Courses
If you are an expert on any subject then you can definitely start your online classes. Online teaching courses are already becoming very popular and you can also do something like that if you have good knowledge about a subject.

You have to make sure that the online course that you are streaming should be easy to understand and follow. So that students can take your classes and help from your easy videos. It may sound a bit harder, but if you have tho right mind and strong knowledge about your subjects then all you need to do is to start making a video. And if this thing goes popular you can also make a good earning for yourself.
4. Child caretaker
Being a student is not easy and you may need some few extra bucks for food and shopping stuff. So if you are looking for a zero investment business idea for students then being a child caretaker sounds perfect.

Although you may need to have a good knowledge of handling children and making them comfortable and feel secure when they are with you. You can offer help online or tell your friends to spread a word about this. And lastly, if you have a good place of your own then you can also open a daycare service (a license may require for this).
5. Research Paper Writing Company
For a student who loves to research and explore new things, a research company surely sounds great, right? So if you are one of them then you can go for opening a company or provide service where you do the research and provide it to the students or anyone else who needs it.

If you go online with this idea, you can invite more and more people to know about your business and take advantage of it. It's definitely something worth trying and if you are good at doing research then it's your way to establish a name for yourself.
6. Tutor
Being a tutor surely pays a great deal of money if you are good at teaching. You can either teach university kids or school children according to your preferences and charge them a tuition fee. This one also don't need an investment, although you might need some chairs or table if you are teaching at home.

You can also go to homes and teach kids in there own home (you can charge extra for this one). If you are already interested in being a teacher then this is your shot!
7. Event organizer or planner
Event planners are surely in high demand right now and that's why it is one of the best business ideas for students. If you have got great organization and management skills then this job is perfect for you.

As you would know, parties and events are never gonna stop happening and that's why you can take up as your new business venture and organize parties and events for people. This one has the potential of being a successful business.
8. Food truck.
As you would know, food trucks are becoming very popular and one can easily make some profits out of it. Here all you need to have is great cooking skills, a truck and some cooking equipment to start your business. So show off your cooking talent and come up with some amazing recipes and became popular!
Conclusion:

We know most of the people struggle with finding an idea to start their business and that's why we have came up with this list of great business ideas for students. Now all you need is to choose the idea in which you are highly interested and execute it with proper planning and hard work.

We hope you have liked our list and find what you have been looking for. Thank you for visiting our page.