YouTube is one of the biggest video sharing platforms we have! You will be surprised to know that YouTube has generated $15 billion in revenue in 2019! There are thousands of channels and billions of videos present on YouTube.
On an average, 5 billion videos are watched in a single day while 300 hours videos uploaded on youtube every minute! Why we are stating that? Well because as we said there are hundreds of thousands of people trying to get their business started via YouTube.
Every one of them is doing so much hard work, they find the attractive title for their videos and channel, come up with unique content, work hard to make a video and then upload it. But is it that easy to get likes? Well know, although these are the main features to get popularity on YouTube but people often forget about one thing which as equal to these factors, that is the right time!
Yes, the timings can equally affect the likes, shares and even subscribers you are gonna get. If you upload at the wrong time you might lose some of the precious likes and shares for your video while the right time will bring you the much more likes and views than you can imagine!
So which is the right time to upload on video? This is exactly why we are here to help you! In this article, we are gonna tell you the best time to upload on YouTube and you can get most of it!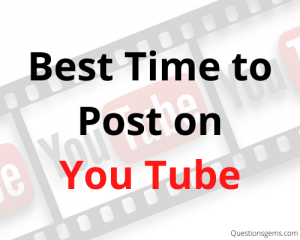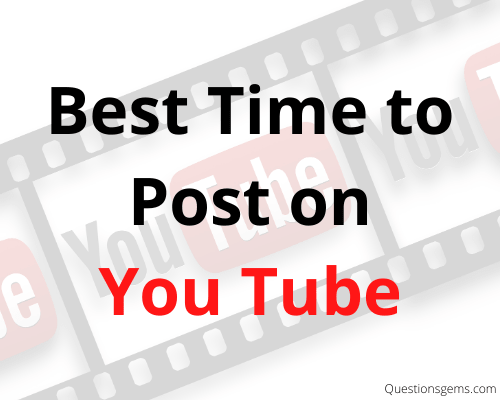 [toc]
Which is the best time to upload on YouTube?
According to a study, the viewership at YouTube is at a peak during the late evening on weekdays! So does that mean you should upload your content during the evening? Well no! Because just like Google indexes blog content, YouTube does the same too. So if you post your video a few hours earlier than you would allow it to be indexed and as a result, you will get more viewers and you can easily expand your audience.
In short, the best time to post on YouTube is between 2 pm to 4 pm CST while the most active hours on Youtube are between 7 pm to 10 pm CST!
In this time people are relaxed and as they come back home from work and enjoy dinner and enjoy some YouTube videos of their favorite content. But keep in mind that this data is only for weekdays! So what about weekends?
As our routine for weekends changes so does the activity on YouTube! So if you are posting on weekends you need to keep the activity of users in mind and post your video by thinking through people's activity on YouTube.
A study shows that people are more active in afternoons rather than an evening on weekends as they like to spend their weekends at home or with friends, so they will become up early on YouTube.
So, 10 am to 11 am would be a perfect time to post on YouTube on weekends. So that when people open their YouTube in the afternoon your videos will be the first thing they would find on YouTube and as a result, your reach to audience will expand!
For the people who want to stream live videos on YouTube, they should consider live counts of viewers before streaming their video so that they can get most of it!
Conclusion:

So this our guide for the best time to upload on YouTube! We managed it to make it short and to the point and we hope you find it helpful! Thank you for visiting our page.