Do you want your post to get more likes and do you want to reach a wider section of your audience on the audience on Facebook? Well, just any other thing, timings play a crucial role in getting more likes and expand your reach.
There are many studies that believe that posting on some specific time can enhance your reach. But why do we need to post on the best time? Well for some people it's about getting more likes and gain popularity but for marketing purpose, it becomes more important that we put all our efforts and take the marketing strategies to next level, the more reach your brand have the more will your business grow.
In this article we are gonna talk about a lot of things related to the best time to post on Facebook and how will it affect your reach. So let's get started with our guide for the best time to post on Facebook.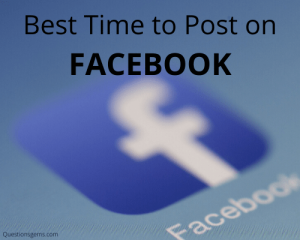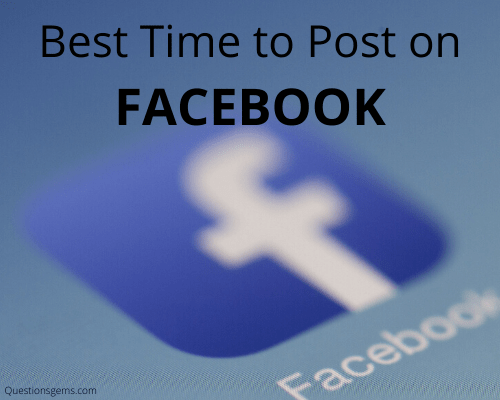 [toc]
Which is the best time to post on Facebook?
In general, there is no specific 'universal' time to post on Facebook but if you look closely and pay attention you will realize that at some time during the day, people are more active. For that, we have to understand their routine. For example, when do you check your Facebook account? Of course, if you have a job and other responsibilities then you would check your account when you are free or relaxed right! And that theory is the basis of the best time to post on Facebook!
According to a study people are more active during the late afternoon or mid-day lunch hours. On weekends they are more relaxed then most users will be active in the morning too. Keeping these statics in mind, some researchers have come to the conclusion that between 1 pm to 3 pm during the weekdays and Saturday is the best time to post on Facebook!
However, this time for each day of the week is also considered as the best time to post on Facebook:-
Tuesday, Wednesday, Thursday – 9 am to 2 pm EST!
Is the best time to post on Facebook depend on other factors as well?
Well yes! As we have said this thing in the starting, the best time to post on Facebook isn't the same for everyone and there is no universal best time to post!
The best time to post on Facebook depends on a number of factors such as: what's your industry? In which location you are? Who is your target audience? And lastly, is your posts sponsored?
So our best advice would be to search your own best time to post on Facebook by evaluation of your factors. Which will help your brand to grow it's reach to more and more people.
There are a number of strategies that you can use to gain more reach and here we have picked some of the best ones for you!
These are the different approach you can choose to post on Facebook, such as
When your data tells you

When it's relevant
First approach: when your data tells you!
Facebook realizes that it's one of the leading social media platforms for marketing so that's why Facebook provides tons of data for all it's page owners and admins. And this data is key to your successful posts on Facebook which is why you should always evaluate the data and do a comprehensive study of your audience before choosing the best time to post on your page.
Second relevant: when it's relevant, this simply means that you find the best time to post on your Facebook page when it's highly in news and relevant. For example, if you are a big enough brand which just released an ad on local tv or other social media places then it would be the best time to post about your content! That way you can make most of the opportunity and gain much more limelight to your brand or product.
How to use Facebook insights to know about the best time to post on Facebook?
If you wanna know the best time to post your content on Facebook then there is no better way to find out than using Facebook Insights!
It's so easy to use and simple to understand, first of all, you need to go your page where you will find the Insights option on the top of your page. Once you have selected Insights, then you will find a good amount of data which will be enough for you to decide the best time to post on Facebook by yourself!
Find out when your followers are online- this can be done by insights too, here you will have to the Posts option which will be present in the left-hand column option. Here you will find a detailed breakdown of days and time when your fans are most active on Facebook.
The chart will help you to know the average time in the week when most fans or followers of yours are more active and you can pick this time and start posting around the to get more attention of your fans.
After you have done the basic study and you have a better understanding of your fans and find the perfect time to post on your Facebook page then it's time to test these assumptions. You can schedule your post during the day when your followers are most active and post them to get more engagement with your audience.
Conclusion:

So these are our little guide to help you understand the best time to post on Facebook.
However, you will have to put your efforts and understanding of your audience in your mind before your every post to get more and more attention and engagement with your audience. This will help you gain more popularity to your products or brands and improve your social engagement.

We hope you have found our article helpful, thank you for visiting our page!