Some guys aren't that talkative or they would like to keep things for themselves until someone asks them. And that's why girls usually search for some questions for their best friend to ask. These questions would make him open about themselves and they would also bring you two closer as well.
Although there are a few generic questions that might not do the job and that's why you need to avoid them because at some level you already know the answers. On the other hand, there are a fee risky questions that you shouldn't be asking your boyfriend unless you are in a serious relationship.
So you have to find a perfect balance and just ask the right questions at the right time. But finding such questions can be a little troubling and you might be stressed out as well. But don't worry we have got you covered.
In this article, we are bringing you some of the best questions for a best friend that you will love. Some of them are for fun while others will make him open up to you. Either way, you will feel more closer to him after asking these questions.
So let's not waste anymore of your time and bring you some of the best questions for best friend. Go ahead and take a look at the following questions for your best friend.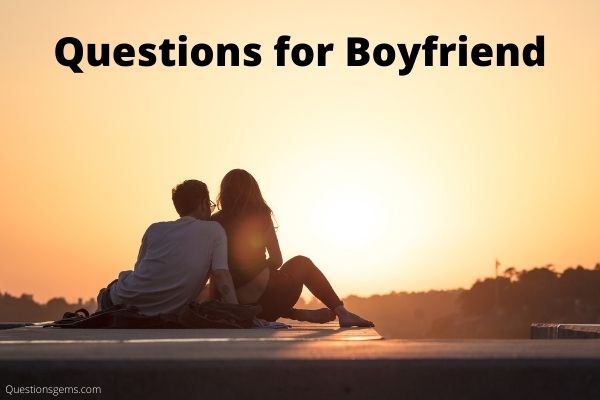 Best Friend Questions
What am I most afraid of?
Where can you always find me?
What's been my greatest accomplishment?
And my biggest disappointment?
Where would we go if we could go on any vacation?
Describe my perfect day.
Who would I invite to my fantasy dinner party?
When did we meet?
Back then, did you think we'd be friends for this long?
what was my most embarrassing moment?
Which fashion decision was my biggest mistake?
Name the song I love singing to in the car with you most.
Who was my biggest crush when we were younger?
Why do you think we get along so well?
Which game or reality show would I do best on?
What do you do that makes me laugh the hardest?
Is there a smell that reminds you of me?
Name three things we completely, 100% agree on.
If I became president, what do you think I'd do first?
What's the worst thing that's ever happened to me?
If I were a board game, which would I be?
What drives me crazy?
If we were stuck on a desert island, why would I be an asset?
Which two fictional BFFs are most like us?
What's your favorite memory of us?
Am I a cookie, ice cream, or cake person?
When were you most impressed by me?
And when were you most disappointed by me?
What are the best and worst dates I've ever gone on?
What do I order at a bar?
What's the first thing I would do if I won the lottery?
If I could be an animal, which would I be?
If I died, what would you want of mine?
What do I put on my pizza?
How do I comfort myself after a rough day?
We're going to let a celebrity be in our group of friends — who would we ask?
When was the moment in your life you laughed the hardest?
Which celeb would you want as your other BFF and why?
What did you dream about last night?
Out of all your family members, who are you closest to?
What do you do when no one else is around?
Where do you want to travel the most?
What's one thing most people don't know about you?
If you could only eat one thing for the rest of your life, what would it be?
What's under your bed?
Have you ever prank called someone?
100 kittens or 3 baby sloths?
Are you proud of what you're doing with your heart and time right now?
Why or why not?
How many bones have you broken?
Have you ever won anything? Big or small?
If you could buy one material thing, and money was not an issue, what would it be?
What's your favorite plant?
What food will you absolutely not, under any circumstances, eat?
What's the best way to comfort you when you're having a really terrible day?
Has anything/anyone every saved your life before?
Would you ever adopt a child?
What is one thing you're embarrassed to admit you want to try?
If you were a cake which cake would you be?
What is the most important material possession you have and why?
What is the most important memory you have and why?
When was the last time you cried?
How old was your mother when she had you?
Which famous person would you like to be BFFs with?
Is there something you wish you had said sorry for but never did?
 Best Friend Tag Questions
Which would your best friend order, fried or grilled?
Who is your best friend's favorite
actor/actress?
Would your best friend rather wear long sleeves or short?
Which type of movie does your best friend like best – comedy, horror, romance, or action?
What annoying trait (if any) does your best friend have?
Does your best friend take any medication(s)?
Has your best friend had any surgeries?
Does your best friend prefer rock or country?
Does your best friend have a nickname? What is it?
Does your best friend have piercings, tattoos, or both?
Does your best friend have a credit card?
Would your best friend rather spend or save?
What concerts has your best friend attended?
What one gift would your best friend want for their birthday?
What does your best friend consider their greatest achievement?
What is your best friend not very good at?
What size shoe does your best friend wear?
Does your best friend have a scar, and, if so, how did they get it?
Has your best friend ever had surgery? What for?
What is your best friend's favorite animal/pet?
What table or card game does your best friend like most?
What one word describes your best friend?
When and how did you two meet each other?
What is the best time you ever spent together?
Is there any expression or phrase your best friend says often?
Has your best friend ever won anything? What?
When and where was the last time your two hung out?
Do I eat anything weird?
Where would we choose to go on vacation together?
Can your best friend skip rope? Hula hoop?
What is under your best friend's bed?
Who was the last person your best friend kissed?
Does your best friend collect anything?
What was the best vacation your best friend ever took?
What was the last movie your best friend saw?
What favorite inside joke do you and your best friend share?
Which parent is your best friend most similar to?
Does your best friend believe aliens exist? Ghosts?
 Best Friend Quiz Questions
Is there anything to which I am allergic?
Am I "in love with" any famous person?
When and how did we meet?
When is my birthday?
What gift would I like for my birthday?
Have we ever fought? About what?
What is one special talent I have?
How many brothers or sisters do I have? What are their names?
What are two positive personality traits I have?
What is one thing I do not like about myself?
 Funny Bestfriend Questions
What embarrasses me the most?
What is the nastiest thing I have ever eaten?
Do I prefer malls or discount stores?
Would I rather receive a live plant or a vase of flowers?
Does my car have a name? If so, what is it?
Am I always hot or always cold?
Do I take my car to have it washed or leave it dirty until it rains?
Who was my first love/kiss?
Do I still watch kid's movies? Which is my favorite?
Do I sing in the car or shower?
 Deep Questions To Ask Your Bestfriend
If you had to move to a distant land without your friends and family, would you do it?
What are some things that you wished people knew about you?
Do you believe that live after death is possible?
Where do you think you will be 10 years from now?
If you got into an argument with your best friend over your lover when they aren't around, would you stand up for your lover?
What's your philosophy in life?
What's the one thing you would like to change about yourself?
Are you religious or spiritual?
Do you consider yourself an introvert or an extrovert?
Which parent are you closer to and why?
What was the best phase in your life?
What was the worst phase in your life?
Is what you're doing now what you always wanted to do growing up?
What's your favorite book/movie of all time
and why did it speak to you so much?
What is a relationship deal breaker for you?
Are you more into looks or brains?
What lies do you most often tell yourself?
Do you think the present is better than 50 years ago? Why?
What's the most extreme example of poverty you have seen?
What do a lot of parents do that screws up their kid?
Would you ever take back someone who cheated?
How do you feel about sharing your password with your partner?
When do you think a person is ready for marriage?
What kind of parent do you think you will be?
What would you do if your parents didn't like your partner?
Who is that one person you can talk to about just anything?
Do you usually stay friends with your exes?
Have you ever lost someone close to you?
If you are in a bad mood, do you prefer to be left alone or have someone to cheer you up?
What's an ideal weekend for you?
What do you think of best friends of the opposite sex?
Do you judge a book by its cover?
Are you confrontational?
When was the last time you broke someone's heart?
Would you relocate for love?
Did you ever write a journal?
What are you most thankful for?
Do you believe in second chances?
What's the one thing that people always misunderstand about you?
What is your idea of a perfect vacation?
What did your past relationship teach you?
What are your thoughts on online dating or tinder?
What's on your bucket list this year?
When have you felt your biggest adrenaline rush?
What is the craziest thing you've ever done and would you do it again?
If a genie granted you 3 wishes right now, what would you wish for?

Conclusion –

So these are some of the best questions for best friend that you can find. They are easy yet hold the ability for him to open up about himself and his life to you. Pick the questions that you find most suitable and let him answer you and you can also answer them if you like. Thank you.