Philippines is also participating in the growing economy of the world which means it's a great time to start your own business there. And you should too try your luck with your own business!
The tough part of starting your business isn't the capital investment or good place, it's a good business that fits with the needs of your locality so that you can earn some profit from it. If you are too struggling with a good business idea in the Philippines then this article is for you.
Here we have selected a number of great business ideas in Phillippines that you can take inspiration from. A good idea has to something which you can easily start, one which needs minimum investment (or which you can afford to invest) and something that people are interested in paying for. So let's not waste any more time and start the list of Philippines business ideas.

Also check-
Home based business ideas
/
small business ideas
Business Ideas In Philippines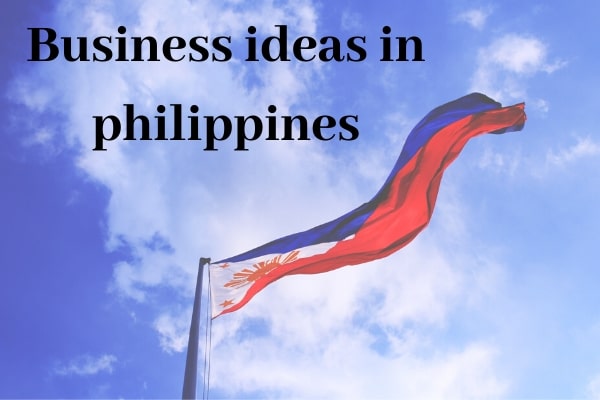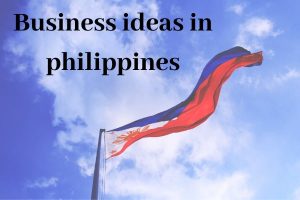 1. Food Business
When it comes to the Philippines you can never go wrong with a food business. Filipino people love to eat and drink good coffee or have a decent evening at a fancy restaurant. So there is no doubt that a food business is always a good business to start on your own.
But you should have a good knowledge of the food in which people of your locality are interested in and you should also own a fancy place or have the capital to invest it. If you know how to cook the food then it's good to go but if you don't and still interested in food business then you can always hire a chef.
So we made it clear that food business is one of the evergreen business that you can always go for if you have that kinda money. You can start your restaurant or cafe, whichever you like.
2. Start an Online Business
There are hardly any place left which isn't in awe of online business platform, from Amazon to Facebook we have seen many people succeeding at online business. So starting an online business in the Philippines seems a good idea.
If you have the right knowledge of the internet then you can come up with an app that helps people in their daily lives or offer online services. This is a low investment business to start with and all you need is a good internet connection and a computer and you are good to go!
3. Opening a juice business
With summers coming up, opening a juice business seems a great idea. As you know, the Philippines is also a popular tourist spot so you can set up your own juice store or a fancy shop where you sell juice. It don't have to be something regular as you can also make different kinds of juices by experimenting with various flavors.
Although you might wanna open this kinda shop a busy and strategic location so that when people feel thirsty, your shop seems to be the perfect place. It's a low investment business to start with, and if you can't invest in a shop you can sell juices from carts.
4. Rice business
As you would know rice is a popular ingredient for Filipinos and that's why starting a rice business seems a good idea. Some people also think that their meal is incomplete without rice. If you can think of exporting rice from village areas to urban areas then it will definitely help you. Other than that you can also tie-up with farmers who sells rice and you can sell them in urban areas! Last option would be if you invest in rice farm or something. Overall starting a rice business is surely profitable, but make sure the quality of rice is high.
5. Water Station Business
Everyone needs to drink pure water and with growing globalization and pollution that seems to a hard task. Although it might not a big problem for highly urban areas and big cities but when it comes to small towns and villages, water is still a concern for people there.
So if you live in a small town where there is no water station yet, investing in a water station business obviously sounds great. Although capital investment would be a little high but so is the profit. So this is definitely a great business idea for the Philippines.
6. Online marketing
If you have good networking and social reach then online marketing seems a great idea. Almost all the companies nowadays take online marketing seriously as people spend more time on the internet and the reach they can get from a social platform is pretty high.
There are many companies who are looking for someone who can handle their online marketing and boost their sales. Although you will have to a good social networking and right knowledge of content making. You earn a lot of you have managed to increase the sales for the company you are working for. Overall marketing business is growing in the Philippines and you should take advantage of it.
7. Offer online services
Service business is also getting bigger day by day and that's why you can make good money out of a service-based business. Now a service business can be anything you are good at. Here you can offer tutoring, of you are good at any subject. You can also offer to teach any musical instrument if you like.
Teaching yoga or being a personal trainer also pays good. You can also offer services for repairing electronic devices(if you know so!). Lastly you can offer any kind of service which you can think of and make some money out of it.
Conclusion:
Here our list of business ideas for the Philippines has ended. All these business ideas has a great potential to earn good profit and will live up to your expectation. All you need is to make a good plan to execute it with your passion and hard work. We hope you like our article, thank you for visiting our page.