Completing the 10th standard is kinda like an achievement and it's also so overwhelming as you are so confused about the future and the possibilities it holds and what should you choose. We all know that there are a total of 3 streams which you can choose. But do you know what will be their significance and what will be good for you? In this article, we have written down the main streams and their scope in the future. Let's take a look so that you can make a decision for yourself.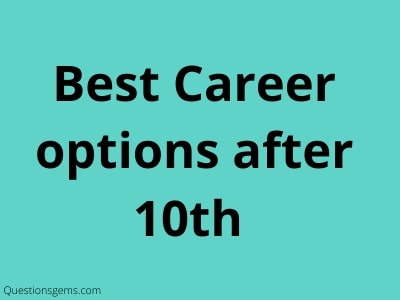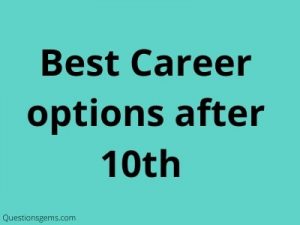 Also check-
Career options after bba
/
Career options after bca
Career Options after 10th
Science PCM After 10th:-
it is one of the popular subjects which students prefer after the 10th. As you would know the subjects in these streams are Physics, Chemistry, and Maths. Selecting PCM as your 10+2 streams will keep your options open, that is, you can choose commerce or arts after completing your 12th but other streams couldn't do so. A compulsory would also be in your syllabus.
In this stream, you will have many career options from government jobs to engineering jobs. And that's why people prefer the stream so much. Although if you are choosing the stream, make sure you are good at maths and physics and your problem-solving skills are also high! For further references, you can check out career options after 12th Science PCM.
Science PCB After 10th:-
Science PCB is also equally popular and you would already know that people who wants to be a doctor choose this stream. Although like PCM, you will also have many many options for your career. That includes, researcher of your main subject to becoming a doctor or there are plenty of other stuff too which you do. Its main subjects are Physics, Chemistry and Biology and of course the compulsory language subject. Make sure your chemistry and biology are strong to ace the stream.
Commerce After 10th:-
Commerce is also a popular stream these days as students who are not as interested in the above two would always go for Commerce for their 10+2 stream. Here you will study about, business, accounts, economics, and computer is also a part of commerce. People can also take maths with their commerce stream which help them for their future career options. With commerce, you can try the jobs for CA (Chartered Accountant) or CS. Other than you can go for B.Com or BBA to study business administration and learn how to run a business. So if that's what you wanna do in the future, you should go for commerce.
Arts After 10th:-
Not many students prefer arts as their stream after 10th but in spite of being less popular, this stream holds many great opportunities for the students in the future. For starters, you can take up subjects like history, geography, English and Hindi literature, computer, psychology, humanities, political science, economies and many more. Due to its vast range of subjects, your career options are also numerous. Each subject holds it's own significance and you can go in many directions too. For the people who wants to become, writer, musician, actor, painter or any other artist are recommended to take this stream. With subjects like political science, you can also persuade your career in law.
Courses After 10th
Science PCM
Science PCB
Commerce
Arts
Conclusion:
So if business and science are not your thing, then go for the arts with your favorite subject. Compulsory subjects are present here too.
So this was our guide for career options after 10 with all the three popular streams. We hope you liked it. We made it short and crisp and you are advised to do your own research before choosing your subjects so that you can make an informed decision.