Crafting jewelry is an art. The intricate designs, the breath-taking colors, sparkling gems; they captivate you. Almost everything is mass-produced these days, there's no authenticity. But handcrafted jewelry is in a range of its own. Nothing compares to the vintage and slightly rugged look that you get only with hand-crafted jewels. Furthermore, such accessories always come with a special kind of sentiment attached to it; the passion and handiwork of the craftsman.
Is jewelry designing your forte? Are you looking to put your craftsmanship skills to good purpose during this lockdown and start a business selling your creations? We have you covered. Even if such an idea never crossed your mind, just think about it.
First rule of business: Never do something you're good at, for free!
Etsy is an American e-commerce platform that values such unique products and provides a place to sell such custom-made creative goods. Here we'll show you how to start your own jewelry business on Etsy.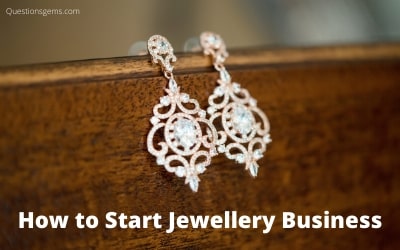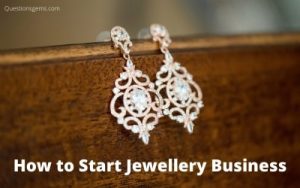 Also check –
How to start business on ETSY
/
Home based business ideas
1. You need an Etsy Account:
Etsy is a well-known platform, established in 2005 and has grown into a million-dollar franchise, from scratch. They are an established and successful platform that provides people with an online storefront to sell their unique and precious creations. Etsy values vintage and hand-made goods and will help promote your creations in many ways too.
-Firstly, go to their official webpage on your browser. Choose the "I want to sell" option.
-You'll be prompted to enter your basic details and create an account name and password.
-Etsy will send a verification, to validate your mobile number and mail ID.
-A faster way to create an Etsy account is by using your Google or Facebook ID.
2. Customize your Etsy Account:
The next thing to do is to customize your new account.
Choose the language of your preference, the country and the currency type.
Etsy has several categories by which they divide the seller's products. Choose the category your jewelry falls under.
Choose the correct country and ZIP code so that your products can be listed under the appropriate currency after verification by Etsy.
You can always modify these settings later on.
3. Name Your Business:
Naming your business is a crucial step. Catchy and unique names often attract a lot of customers. Etsy has a few guidelines to be followed for naming your business:
A maximum word count of 20
An absolutely unique name, that is, an already existing name cannot be used for your shop.
No special symbols and spaces are allowed in the name
It's time for you to put your thinking cap on and get working on a smashing new name for your business.
Make sure the name is related to your business and not far-fetched.
4. Add Stuff:
Now that you've created a business account on Etsy, the hard part is over. Moving o to the fun part- adding your products. These are the things that customers will be able to see when they visit your shop. Keep in mind that you'll need to add a lot of descriptive and catchy things about your creations, to make them more appealing.
Add Pictures of the Pieces:
This is an absolute and the most basic necessity. Any shopping website will see sales only if an image of the product to be sold is provided. Customers will want to know what the pieces look like, from different angles and sides too. Make sure to upload a high-resolution image of your jewelry, taken in good and flattering lighting, and from different sides.
And since you're selling jewelry, brownie points if you can upload images of models wearing the pieces, so that customers will know the approximate size of the product and how it actually looks, when worn.
Also check – How To Start Laundromat Business / How To Start Woodworking Business
Choose an Awesome Cover photo:
The cover photo will be first on display, for a particular category of products, when someone visits your shop. So, this has to be the best picture of your best work of art, because first impressions are usually the deciding factor when it comes to jewelry after all. The more eye-catching the picture is, the more likely people are to go browse deeper in your store.
Product description and listing:
A catchy and simple description is necessary for each product. Etsy gives you a 140-character description space, to describe each product. The count is limited so make sure that your product description hits the nail right on the head. This is what is going to make customers choose that piece of jewelry to take a closer look.
There'll be another column where you can enter a detailed product description. This will be displayed once the customer clicks on a particular product. You can highlight and bullet the noteworthy features.
Tagging:
Tagging doesn't get its due credit because people generally don't realize its impact. Using tags in a proper manner can shoot up the number of your store visits and sales.
Etsy offers 13 tags for every item. Tags work exactly like keywords. Pick the most common and frequently used words that are associated to your products, as tags. Basically, do this from a customer's point-of-view.
Inventory:
Next comes the most important part, product pricing. This is a very tricky business, as you want to sell more of your products but also make a profit from them. Cheapest prices indeed attract the most customers, but you must also sell smart, and not get robbed blind.
Start small initially. Price your pieces in moderate amounts and show a detailed break-up of the pricing- taxes and shipping charges. Shipping charges only matter for international shipments.
Review:
Etsy has a "preview" option that lets you see the site exactly how it would appear to a customer. This lets you find areas that need more clarity or improvisation and lets you modify it accordingly. Scrutinize everything very carefully as things can't be edited, once it has been published.
5. Choose Payment Modes:
The final step is to set up a payment method for the products. Etsy provides you with options of all the standard payment methods and you can choose the one that fits your convenience. The following payment modes are available:
Etsy payment
PayPal
Net banking
Credit/Debit cards
Cash payment
Cheque payment
6. Paying Etsy for its Services:
To finish up and create your online shopfront, you'll need to provide your credit card details to Etsy. Etsy charges a monthly payment for providing you with its services. The amount due will be deducted from your card automatically each month, once registered. Don't let this bring you down, as this is indeed a small price to pay to showcase and sell your talents and create a business out of it. And remember that anything good, is never free!
That's all folks! You're now an official business on Etsy. You have the option of customizing your shop anytime you want. You are at liberty to alter the pricing for all your products, announce a sale, slash prices, throw-in some offers, remove the pieces that are out-of-stock and much more. Make sure to constantly check your site and update it regularly to offer a fluid ad easy experience to your customers. Always ensure that the listings and availability displayed are correct, so that you don't end up with a bunch of annoyed or unhappy customers. Etsy has been a saving grace and a stepping stone for numerous small business owners, helping them start-up their dream.