The crucial part about starting a business is the right business idea which is doesn't require huge investment as well as have to potential to become a successful business! If you need the right idea to start a business you will have to consider many things such as the area in which you are starting the business, the needs of the people and does anyone can afford the product or service you are offering to them. Surely this isn't an easy task and that's why we are here to help you.
In this article, we are gonna tell you some of the best business ideas in Pakistan. Being a developing country, Pakistan holds many opportunities to those who wanted to start their own business and do something which interests them. So if you too are struggling to find good small business ideas in Pakistan the you have come to the right place. Go ahead and see if you can find something that interests you!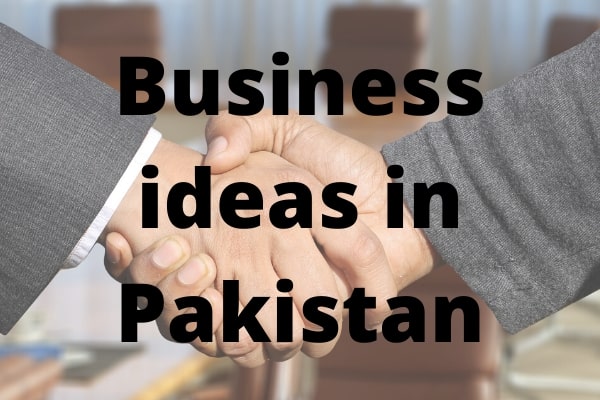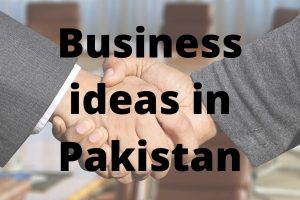 Also check-
business ideas for students
/
business ideas for women
1. Solar Energy Production Company
Solar energy is the need of the hour and people are actually investing in solar energy! So starting a solar energy production company seems a good idea. Researchers have found that there are good chances of the solar energy industry to being successful so you can start investing in it. Here you can start with know investment and produce energy for a small community and see the response for it. And if you think it's becoming successful then you can start investing more and more. To keep the budget low you can set a few solar panels and start making solar energy at a small level. After you have made enough energy you can sell it I  kilowatt in exchange for a good price.
2. Invest in agricultural business
Agriculture is one of the best sectors in Pakistan so if you are thinking investing and making a profitable business out of it then investing in agricultural business would be a great idea.
The thing with this is you have many options to explore. For example, it doesn't have to invest in farms and crops (if you can then that would be great too). But you can try out beekeeping, where you can sell honey (this one is truly a great small business idea in Pakistan). There are so many other options like certified seed making, fish farming, and mushroom farming (which is very profitable).
You can also invest in sugarcane farming as the price of sugar is rising steadily. Here you can also try poultry farming as people love chicken. Investing in a greenhouse farm for organic food production too seems a great idea since people are more aware of their health.
3. Detergent manufacture business
If you are looking for a business to start from home then detergent manufacture business is also a great option. Its a low investment business and one can easily start it with low capital. Although you may need to have a good knowledge of detergent making process so you can first take training and when you have completely understood the concept you can start your own business. You can create a new kind of detergent by mixing up new ingredients. Here you can sell your detergent by tying up with a store and if you get a good response you can also sell the stuff on Amazon too.
4. Garment making business
Garment making is also are a great business idea and its something which has the potential to be successful too. Although if you are planning to start a garment making business you will need to have the right knowledge about the garment making. You can also start making leather making business too if you have that kinda capital.
5. Chocolate making
Now what can be more profitable business than chocolate making, right? Because we all love chocolates and we can never lose our love for chocolate. So if you are interested in chocolate making and know some simple techniques for chocolate making then you should totally make your own choclates. You can always experiment with chocolate and come up with new flavors. You can also sell your chocolate on a local bakery or open your homemade chocolate shop. It has a great chance to get success since people also like gifting homemade chocolates.
6. Cafe
Although investing in a cafe would be pretty expensive but if you are interested in this kinda business then you can try this one also. Here you will need a place where two or three tables can be placed easily (minimum). Cafes are generally popular for beverages like coffee, tea, milkshakes as well as cocktails. Fast food also has to be on the menu. Cafes are generally targeted for youngsters so you can also focus on a funky theme based cafe.
Also check – Business Ideas In South Africa / Business Ideas In United Kingdom
7. Transport Business
In Pakistan being an owner of a transport business is always considered as one of the most profitable businesses. So if you have good resources, that is, large capital investment and vehicles then starting a transport business doesn't seem a risky business. With growing urbanization in Pakistan, almost everyone needs to travel to villages or other small towns so there are great chances of this business getting successful.
8. Blogging
Being a blogger is one the best thing nowadays. Not just Pakistan but blogging is slowly becoming very popular in every corner of the world. This one is a great small business idea in Pakistan since it doesn't need much investment. Although, you do have to have good knowledge about the subject of your blog. The good thing is your subject can be anything you are good at, such as food, travel, beauty tips, education and so on.
Conclusion:
So here are some great small business ideas for Pakistan that you needed to know about. These business ideas have the potential to become successful if you execute them with a good plan and hard work of yours. So thank you for being here and we hope our article was helpful for you.